Volunteer
Below is a list of upcoming events. If you are interested in volunteering at an event, please contact us or call 2-1-1.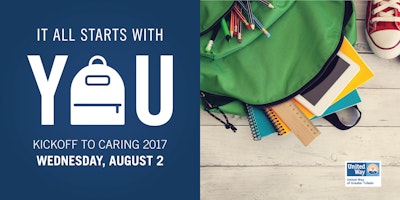 Kickoff to Caring 2017
August 2, 8:00 am - 9:30 am
The Huntington Center
500 Jefferson Avenue
Toledo, OH 43604
Volunteer With Us!
Haven't found what you're looking for? Fill out the form below and we'll help you find the perfect match.
Corporate Volunteer
There are several opportunities to engage your company with United Way through community based projects. Please complete the form below to begin your project!